Sushi Samurai is led by Chef Dong Chang, a licensed sushi chef for more than 35 years. Chef Dong's interest in food craft was piqued during his childhood in Korea. Later, this interest grew into a passion that fueled his choice to train with several master chefs throughout the country. Learning their skills and specialties helped him in earning his Korean sushi license, which he received in 1985.
Well-armed with the recipes and new flavors he accumulated since his youth, Chef Dong moved to New York City in the early 90s to look for new challenges. He opened his own restaurant and put his highly developed palate and extensive culinary knowledge to use.
After achieving success in an urban arena, a decision to be closer to family propelled Dong and his wife Lee to relocate to Michigan. This is where Sushi Samurai was born in 2001.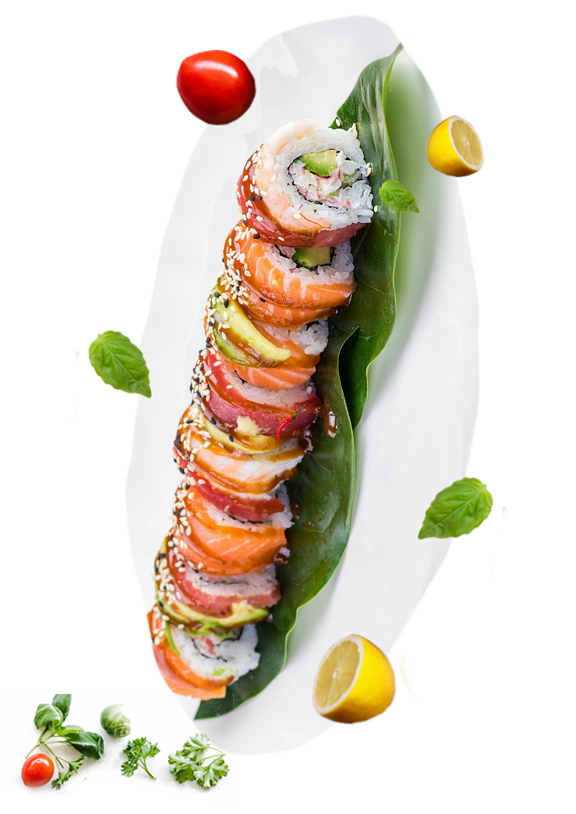 Daily operations at our restaurant are governed by two major values: food quality and customer satisfaction. Together, these two values make Sushi Samurai a restaurant you'll want to return to!
Owner and chef, Dong Chang, has a passion for exciting tastes. He spends many hours at the sushi bar creating new dishes and MSG-free flavors to add to the menu alongside customer favorites. Chef Dong doesn't like eating boring food and believes that you should have options as well!
We also serve rare and exotic fish species whenever seasonally available. Aside from this, we only use fresh ingredients delivered daily by top fish distributors.
Your satisfaction is the result of more than just great food. Quality service and a friendly environment are important factors too. In providing you good service, it is necessary for the team to have a good relationship.
Chef Dong and our team run a restaurant that we are proud to share with you! Visit our restaurant and let us serve you with good food.